Write Jokes
Santa banta, CID Team and Rajnikanth
Posted on
8th Dec 2014 04:22 pm
by
mohit kumar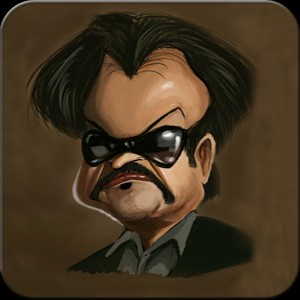 Santa banta, CID Team and Rajnikanth were passing through a desert
suddenly, out of nowhere,
they see a huge sandstorm coming…
santa : oye banta tufaan !
Banta : santa appan toh marenge ab!
ACP Pradyuman : Daya jara Pata lagao
ye humare raste mein rukawat aayi toh aayi kahan se ?
Daya : Sir , na toh yahan darwaja hai
jise todke hum bhag sake na tufaan ko mein thappad mar sakta hoon…
Rajnikanth : Sorry for sneezing…
292

32

Other jokes
Everyone has a photographic memory, some don't have film.
IWC Ingenieur IW323604 män automatiska mekanisk klocka (IWC) - SEK 1,766 : replika IWC klockor, fakeiwc.cn
[b][url=http://sv.fakeiwc.cn/]plats falska IWC klockor[/url][/b] [b]plats falska IWC klockor[/b] bä
Pandora smykker og Pandora Charms til salg
[b][url=http://www.pandoras.xyz/da/]pandora afsætningsmulighed online[/url][/b] [b][url=http://ww
Frauen Timberland Roll- Top : Timberland Steckdose, timberlandfactory.net
[b][url=http://www.timberlandfactory.net/de/]schwarze stiefel wurde[/url][/b] [b][url=http://www.tim
Sardar's order
Sardar at bar in New York. Man on his right says "Johny Walker single". Man on his left sa