Write News
Delhi Voters have Rejected BJP's Divisive Politics: Samajwadi Party
Posted on
12th Feb 2015 06:08 am
by
mohit kumar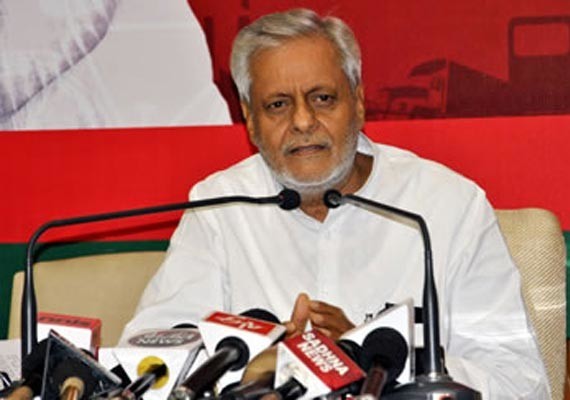 Lucknow, Feb 10 (IANS) Uttar Pradesh's ruling Samajwadi Party (SP) Tuesday congratulated the Delhi voters for rejecting the BJP and its "divisive politics" as it attacked the party and its leaders for being bent on vitiating the atmosphere despite being people on many occasions.

"Delhi had shown BJP the door and expressed beyond doubt their disapproval of the communal and divisive politics unleashed by the party," SP spokesman Rajendra Chowdhary said.

He accused the Bharatiya Janata Party of "continuing unabated in its arrogant avtaar" and said that to expose their anti-people and double standards, the SP had undertaken a public relations programme in the state.

"The BJP is rattled by our public relations programme as they are worried at the development being ushered in by the Akhilesh Yadav government and also because their membership targets were not being met in the state," said Chowdhary who is also a cabinet minister.

He also claimed that the BJP wanted to stir up communal passions in the state by its comments like Hindu women should give birth to four children, and by construction of a temple in memory of Nathuram Godse, the assasin of Mahatma Gandhi.
0

0

Other news
India will meet Rs.7 lakh Crore income tax target this Fiscal

Kolkata, March 2 (IANS) India will meet its projected target of collecting Rs.7 lakh crore in i
Special ICUs for swine flu at RML from Friday

New Delhi, Feb 19 (IANS) The Ram Manohar Lohia (RML) Hospital, which was the first nodal hospit
Party hasn't given me copy of manifesto: Congress candidate

Panaji, April 8 (IANS) North Goa Congress candidate Ravi Naik said Tuesday he has not read the
Asia's hottest man award goes to Hrithik Roshan

And the Asia's hottest male award goes to Hrithik Roshan. This is the 3rd time when he is becomin
Gay sex is illegal, says Indian Supreme Court

NEW DELHI: Gay sex will remain in closet for more time in India.